CutoverManager
Professional tool

for collaborative, cross-site and decentralized planning, execution and monitoring of your cutover

/migration project

Meticulous planning

and

precise control

of hundreds of tasks
Intuitive, table-oriented and

web-based user interface

Notification by

mail

and/or via

messaging

(M2M communication)

Revision security

through logging of every task change
Comprehensive

statistics, Gantt charts, quality checks

and

reports

Data security through

role-based access control

Operation

On-Premise

(data in the company network) or as

Software-as-a-Service (SaaS)

No user-centric licensing model

to support collaboration among all stakeholders

Free version

downloadable up to a maximum of 40 tasks without contact barrier
News
Here you will find the latest news from LEXMAIR Solutions, such as information about new releases and features. In addition, we regularly post all news on Linked.
v2.0.0
10/15/2023
After several pre-announcements and posts about our new features, we are very pleased to release our new version v2.0.0 today. Included in it are these functionalities, among others:
New user interface for a better and more modern user experience
Responsive design (optimized for large monitors with a high screen resolution)
Forward and backward navigation within the task history view
All changes and detail improvements can be found
here
.
User interface
08/12/2023
The decision has been made, we will completely renew the user interface of our CutoverManager to create a better and more modern user experience. At the same time, we will also implement a responsive design, which will be especially useful for large monitors with a screen resolution of 4K.
Cutover
In every project the phase of smooth and successful implementation, i.e. the go-live or cutover, is an important success factor. Especially for medium-sized and larger projects, early, careful and meticulous planning and precise control of the cutover/go-live is required.
Planning
Successive development of the plan in the team as well as continuous and parallel changes of the task details.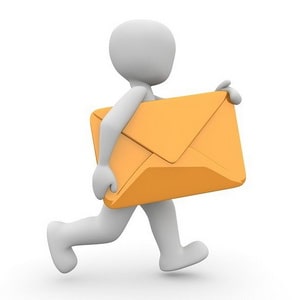 Execution
Best possible support in executing and monitoring a plan with email and messaging notification.
Information
Extensive statistics and visualizations help to provide information to the stakeholders.
In our previous projects for banks and financial service providers, the responsible cutover managers were always on the lookout for a suitable tool that was equally suitable for the planning and execution phases. For smaller projects, with few participants, less complexity and only isolated dependencies, standard products such as Microsoft Excel or Microsoft Project can be used. In projects with many teams involved and a multitude of tasks, a professional cutover tool must reliably support the planning tasks and the control of the dress rehearsals and the cutover/go-live.
The successive, week-long build-up of the cutover plan, as well as the changes in dependencies and task details that are continuously necessary during the project duration must be able to be carried out simply but reliably. Various graphical displays, evaluations, sorting and filtering options must efficiently support the cutover manager in viewing and evaluating the respective planning status.
Especially in the execution phase, the cutover manager needs a reliable tool that provides him with the best possible support in sequentially correct execution and monitoring of his plan. It must efficiently provide him with different views of the overall plan as well as of individual topics, teams, phases, etc.
A transparent display of planned and actual times must enable him to easily check the timing of individual tasks, subject areas and phases as well as the entire cutover during a dress rehearsal or live cutover at any time. In addition, a dynamic representation of the milestone plan should provide stakeholders and managers with the necessary insight and overview of the progress of the cutover.
The cutover tool must guarantee 100% stability and a 100% reliable database for all activities to be carried out in the planning and execution phases. The CutoverManager offers all mentioned, necessary and useful functions and supports you reliably in planning and executing your cutover. In addition, the CutoverManager offers a variety of reports, which can be used to transparently track and prove changes to tasks, sent e-mails, messages etc.
In addition, the CutoverManager – through its multi-user capability with role-based user control, a browser-based interface (frontend) and central data storage – enables decentralised entry or retrieval of tasks and plans at any time, as well as decentralised tracking of progress during the execution of a plan. The cutover team can, but does not necessarily have to, be the central point for entering data or forwarding information, planning statuses or execution progress.
However, if you are missing any other features that you have been planning, we look forward to your feedback and a lively discussion on the topic of cutover.
Information
Further information about our cutover tool the CutoverManager can be found on our website.
If you want to get a quick overview of the current features or the chronological course of development, you will find the relevant information here.
The CutoverManager is a professional tool for planning and controlling a cutover with the following features, among others:
Automation of task initiation

In AUTO execution mode, the CutoverManager controls the live plan, i.e. it initiates the tasks independently.

Decentralised access

Stakeholders or interested managers can start tasks or request execution progress at their workplace.

Substitute mode

Without changing the master plan, a responsible user can be replaced temporarily (e.g. for a dress rehearsal or in case of illness during the live cutover) with one click by his or her deputy.

Change history/revision security

Every change of a task is logged and can be compared to the respective previous version.

Data quality

Checking the cutover plan for consistency errors, such as tasks without responsibility, duplicates, circular references, etc.

Downtimes

Scheduling of downtime periods (e.g. public holidays, closing time etc.) for the phase before or after cutover, during which no tasks may start and/or end.

Resource matrix

Display and download of planned resource usage times in a time-based scale with different filter options and exceeding working times.

Reports

Reports for tracking/documenting changes in content or status of tasks.

Machine-to-Machine (M2M)

Communication with surrounding systems via messaging for integration into an existing system landscape at the customer.

Licensing modell

No user-centric licensing model, which in no way limits the collaboration of all stakeholders in the tool at cutover.
If you are already interested in features of the next version, please visit our website regularly. We provide detailed information about the development status of the CutoverManager at an early stage. There you can also find out when already implemented requirements are available in our demo version for you to try out.
In addition to the overview you can read about the individual features in detail. Each detail is described in a use case with background information, context and screenshots. Furthermore, our user manual provides the most complete and detailed insight into the functional scope of the CutoverManager.
For a better understanding of the Look&Feel and the operation of the CutoverManager, we also present the scope of services with screenshots of various CutoverManager displays.
Demo version
It would be best if you took your first steps with CutoverManager. For this purpose we provide a fully functional demo version to try out and get to know. The online version contains early on new features (SNAPSHOT versions), which will be officially released in the next version.
No registration or login is required! We would be pleased if you have fun with the demo version and tell us your experiences – gladly also from your point of view missing functions.
Licensing model
The licensing model of the CutoverManager is based on a combination of a limited period of use (contract period) and an upper limit of tasks (task package), which can be managed in the CutoverManager across all master plans.
The best way to convince yourself is to try out the CutoverManager directly. Due to our free license – also commercially usable – up to a maximum of 40 tasks, there are no costs for you.
Further information about the task package, pricing model, general terms of contract and license restrictions can be found here.
Downloads
In our download area you can download the latest version of the CutoverManager with related manuals and guides.
Furthermore, we provide an export macro for download that exports the necessary CSV files from a given plan structure for the upload in the CutoverManager. This allows you to independently and comfortably load an already existing cutover plan into the CutoverManager.
You can also find the license key for the free license variant in the download area. This will be updated by us promptly at the end of the year for another year.
Releases
An overview in chronological order of the changes to each previous release of CutoverManager is available here. It lists the new functions/features, user interface changes, fixed bugs and technical improvements.
For the best possible transparency, we update the changes of the next version as early as possible, so that already known bugs or technical improvements (e.g. the required Java version) can be read. In addition, we also list already completed features, which we try to make available in advance in our demo version.
References & Partners
The best proof of our competence are our customers with their feedback and success stories, as well as our partners. More information about our references can be found here.